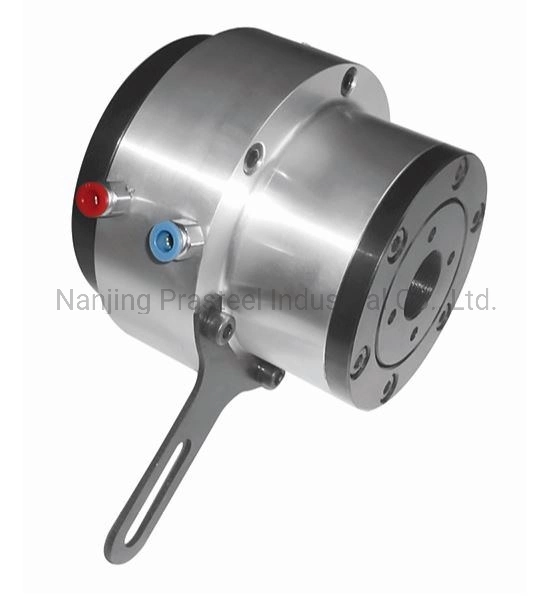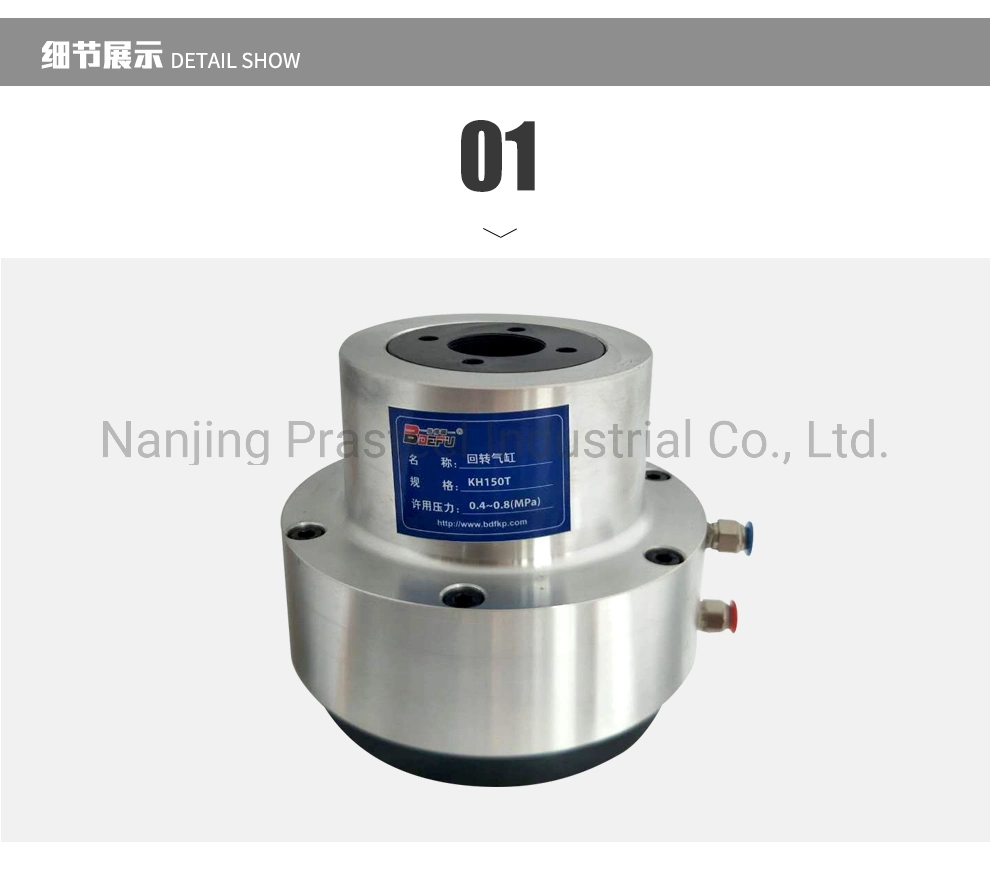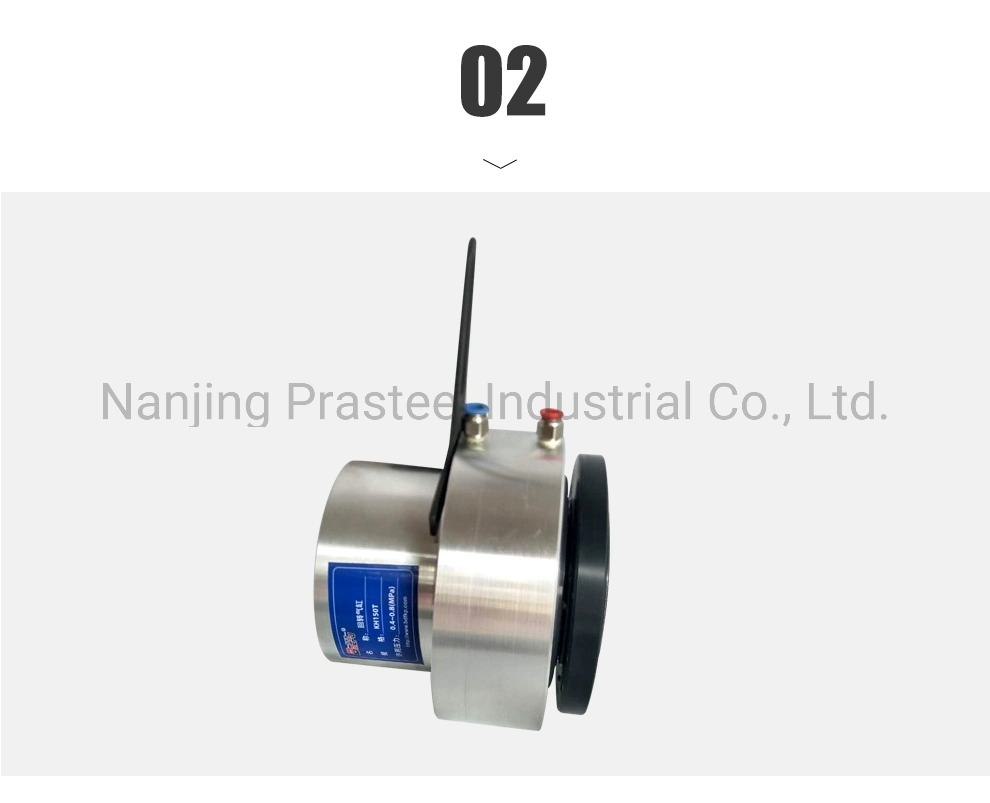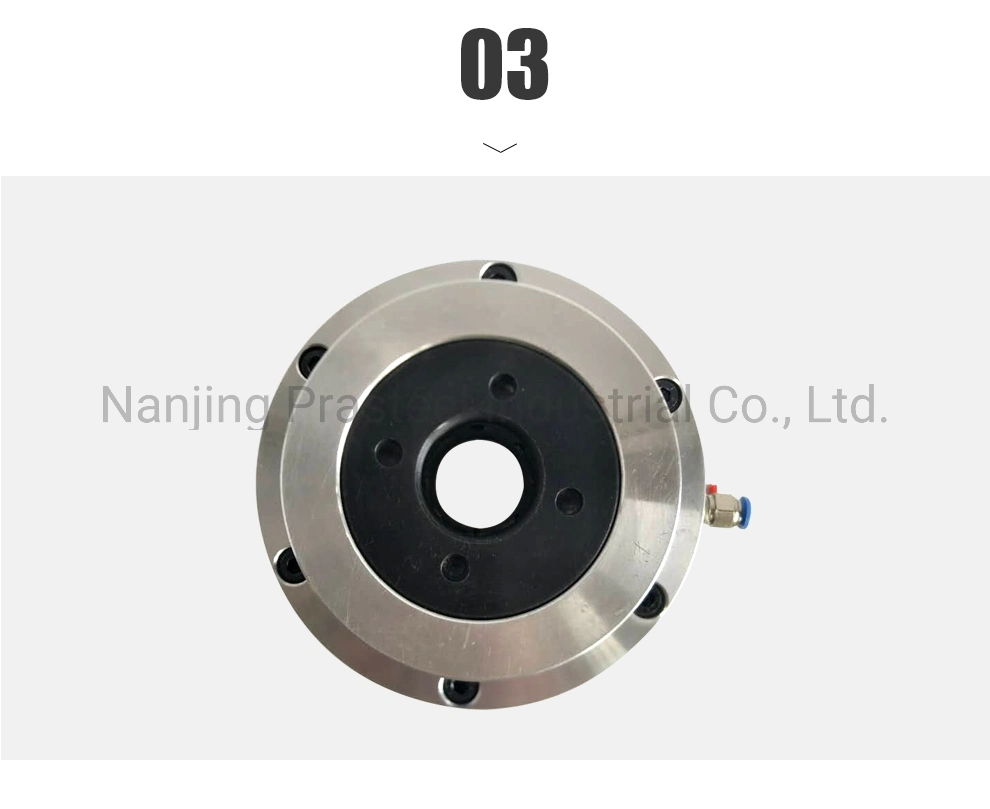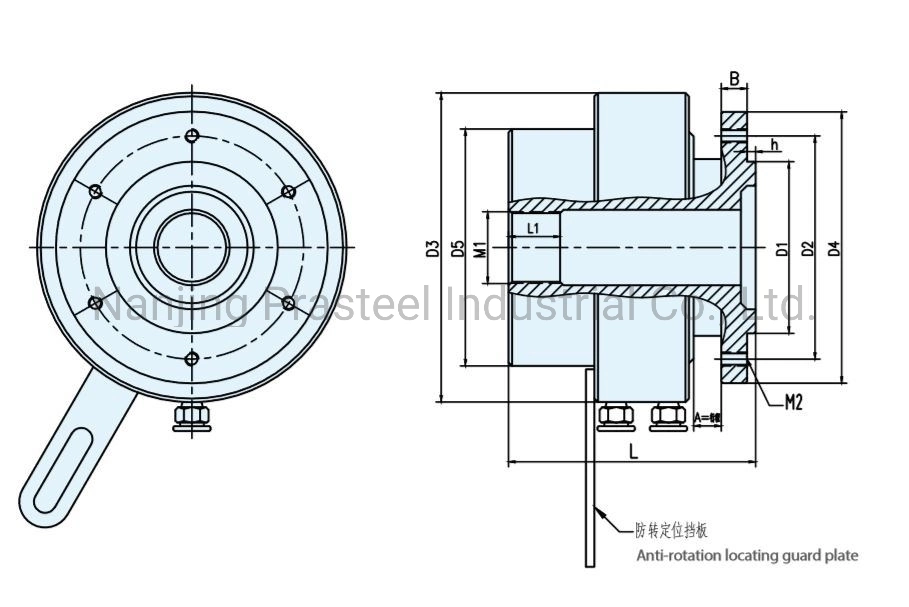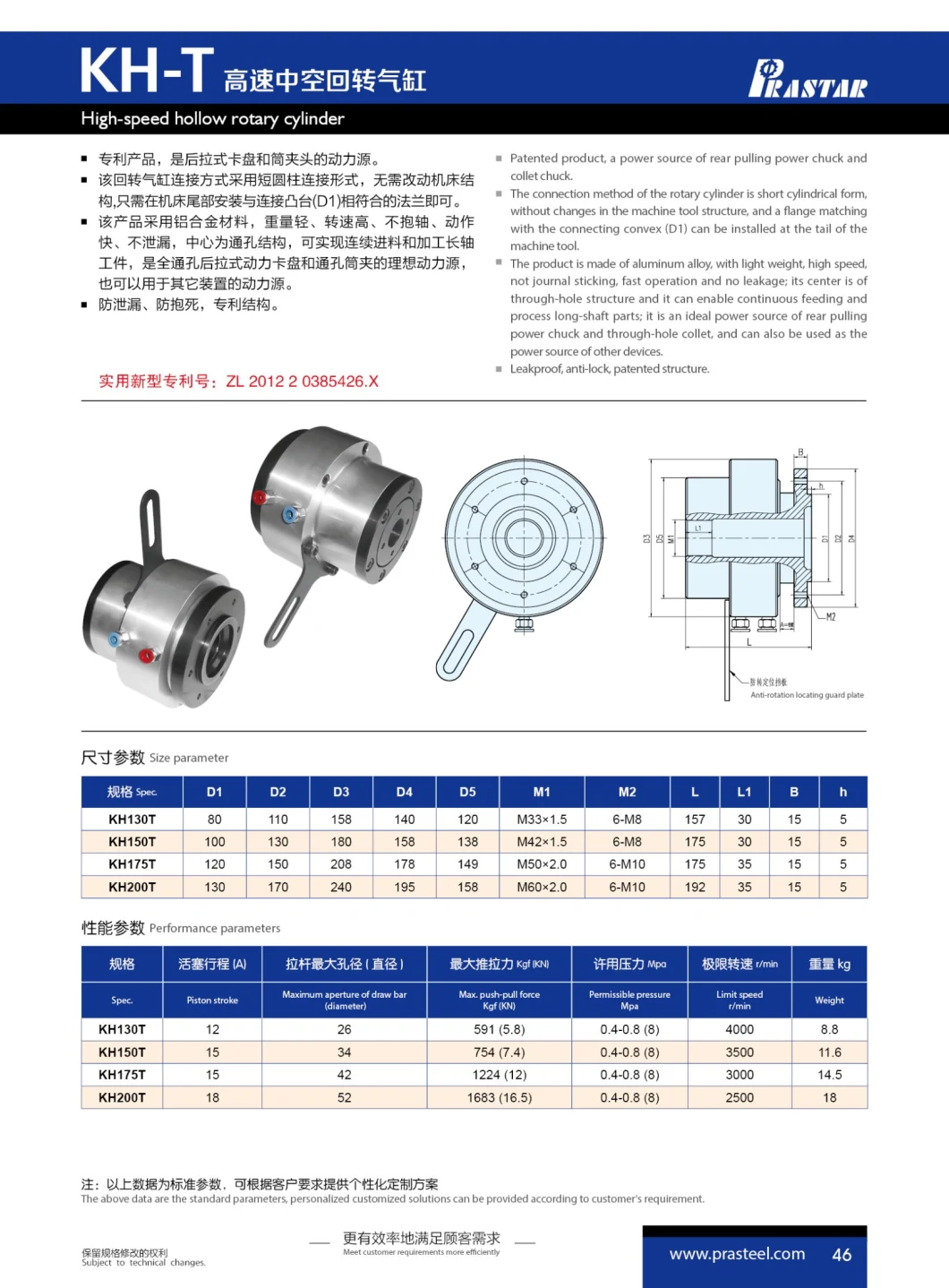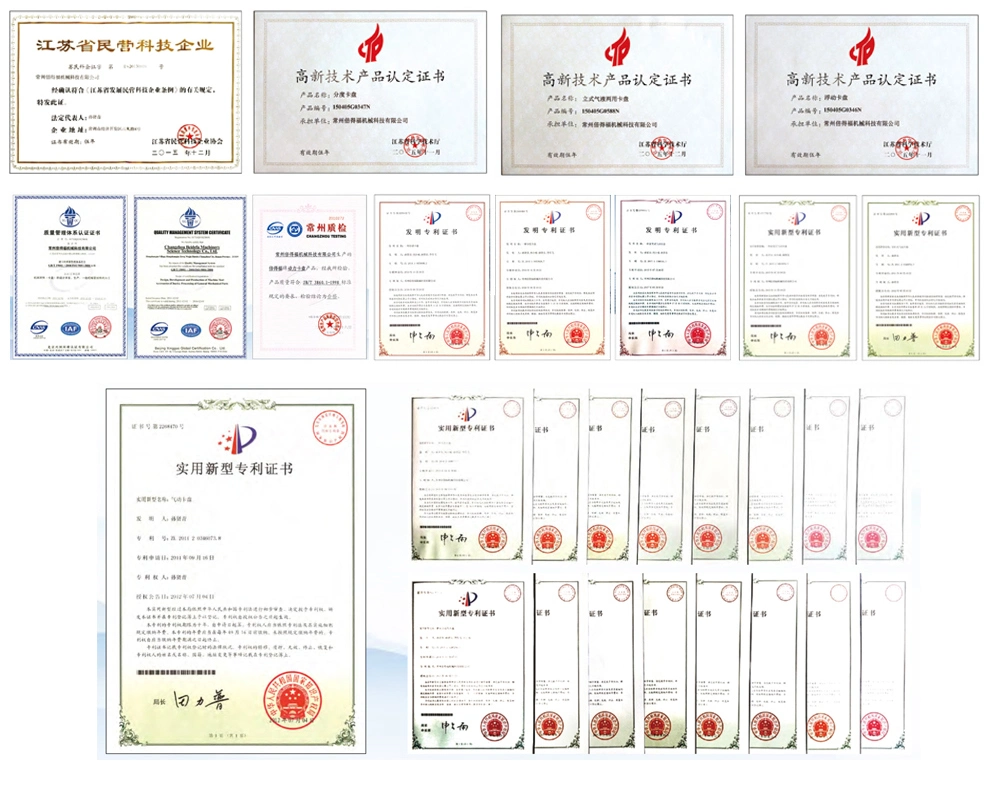 High-speed Hollow Rotary Cylinder
This is a state-patent product with independent intellectual property.
Connecting way of this chuck and spindle is in accordance with relative national standards. Without need of changing machine tool structure, the user only needs to install flange with corresponding size of the cylinder.
The clamping and loosing action can be realized through connection with extension rod.
This cylinder is less weight, high rotating speed, no journal sticking, no air leakage