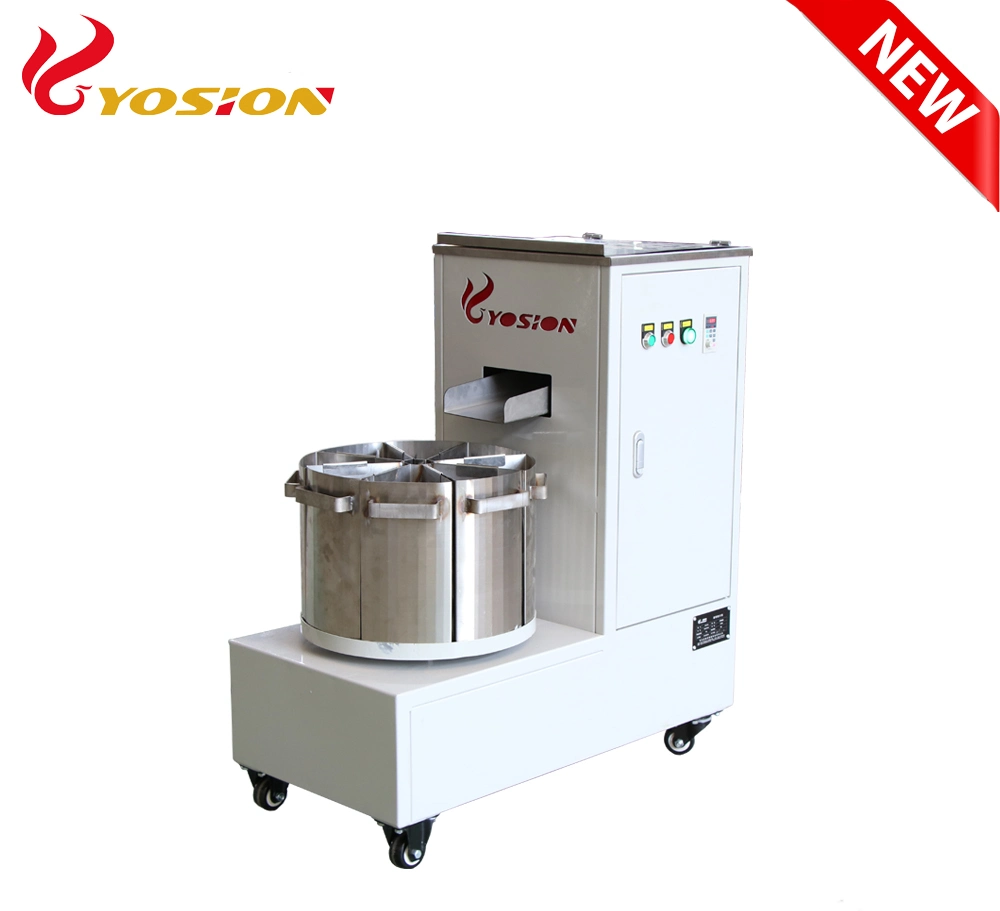 Features:
Yosion's Rotary Sample Divider is for the accurate division of bulk laboratory samples into equal representative samples. The representativity of sample is more than 99%.

The feed sample is fed at a controlled rate as a falling stream that is divided in to equal segments by the action of a "circle" of segmental buckets being rotated beneath the stream. The unit operates in accordance with internationally recognised sampling protocols.

Yosion's Rotary Sample Divider has a safety switch inside which prevents operation while lid is open. Eight bucket segments inside are for sample division and collection. Bucket are fitted with handles for easy removal. Turntable can be free wheeled by hand to bring each bucket to front of unit. All parts in direct contact with the sample are of SUS304 stainless steel construction. The touch screen control can set rotary frequency, rotary speed etc. The driving mechanism adopts gear motor and variable frequency speed control for accurate control of speed of segmental buckets. The machine is fully sealed inside and with dust inlet for mounting of dust extraction pipe.
Specifications:
| | | | | |
| --- | --- | --- | --- | --- |
| Model | Hopper Capacity | Standard Barrel | Capacity(mm) | Weight(kg) |
| RSD-05 | 5L | 10 | 320x600x72 | 560 |
| RSD-10 | 10L | 8 | 730x1051x1138 | 250 |
| RSD-20 | 20L | 8 | 730x1051x1138 | 250 |
| RSD-30 | 30L | 8 | 730x1051x1291 | 250 |
| RSD-40 | 40L | 8 | 730x1051x1400 | 270 |
| RSD-50 | 50L | 8 | 730x1051x1500 | 270 |
| RSD-60 | 60L | 8 | 730x1050x1450 | 270 |