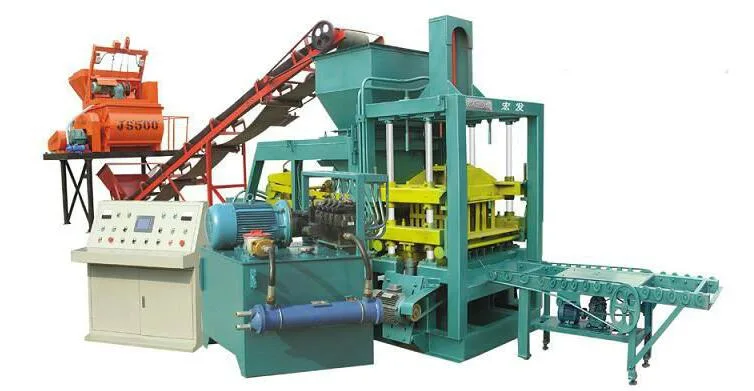 Brief intruduction :
1.It is a compact machine with electric and hydraulic system, each procedure action locks with each other to guarantee the machine operate safely, easily and dependablely.
2.Through mold-releasing oil cyclinder, the mold box was locked into the vibration table with high rigidity to reach the synchronous vibration, so that the concrete can be fluidified and exhausted in two or three seconds to ensure the high-density, especially suitable to produce the standard blocks, which can be piled up immediately so that the pallet investment can be saved directly.
3.The unique forcing charge system can make use of various kinds of industrial waster and material such as coal ash, cement, sand, stone, slag, and so on. The machine can severs several purposes and produce various specification standard bricks, concrete blocks, porous blocks, paving bricks etc.
Main Technical Parameter
Dimension

6800*1500*2700mm

Rated pressure

16MPa

Main vibration form

platform vibration

Vibration frequency

4600r /min

Molding Cycle

15-25(s)

Overall Power

27.85kw

Pallet Size

950*550mm

Raw Materials

Crushed stone, sand, cement, dust and coal fly ash, cinder, slag, gangue, gravel, and other industrial wastes.

Applied Products

concrete blocks, solid/hollow/cellular masonry products, paving
stones with or without face mix, garden and landscaping products, slabs, curbstones, grass blocks, slope blocks, interlocking blocks, etc

Applied Fields

widely used in buildings, road pavers, gardens, landscaping, city constructions
Productivity
Item

Specification

Size(mm)

Quantity Per Mold

Cycle
Molding

Per hour

Per day
(10h)
Per year
(300 days)

Hollow brick

390*190*190

4pcs

15-20s

720-960pcs

7200-9600pcs

2160000-2880000pcs

Porous brick

240*115*190

14pcs

15-20s

2520-3360pcs

20200-26800pcs

6060000-8040000pcs

Standard brick

240*115*53

28pcs

15-17s

5930-6720pcs

44700-53700pcs

14220000-16100000pcs
Machine details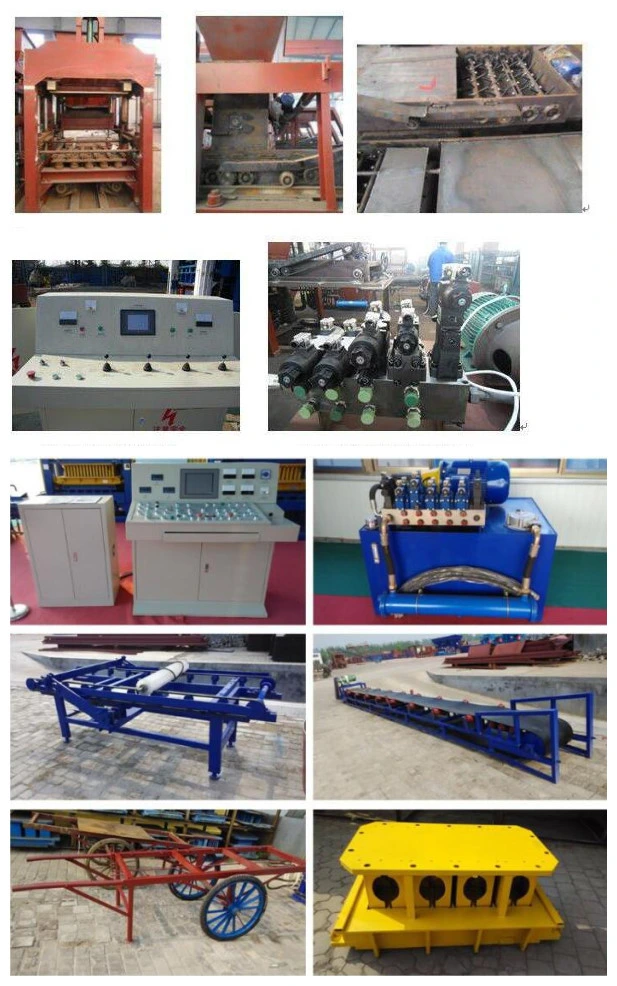 The production process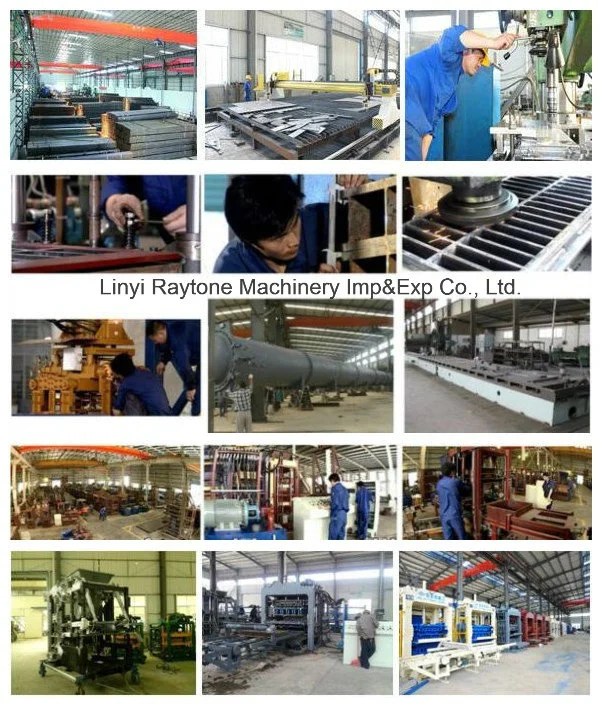 Raw materials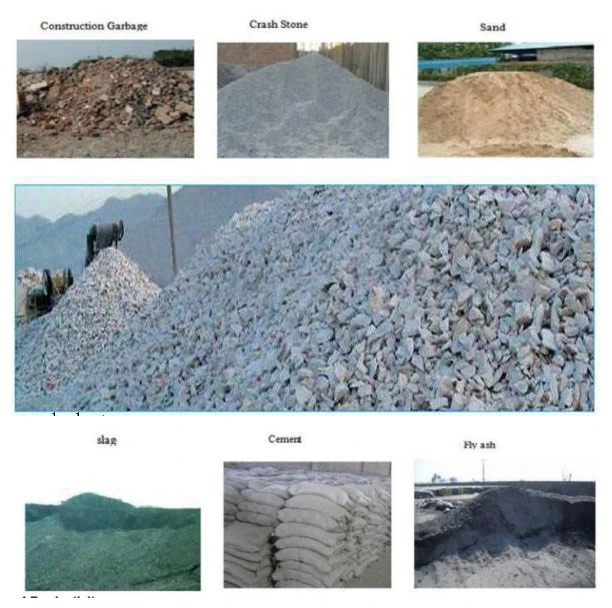 Output products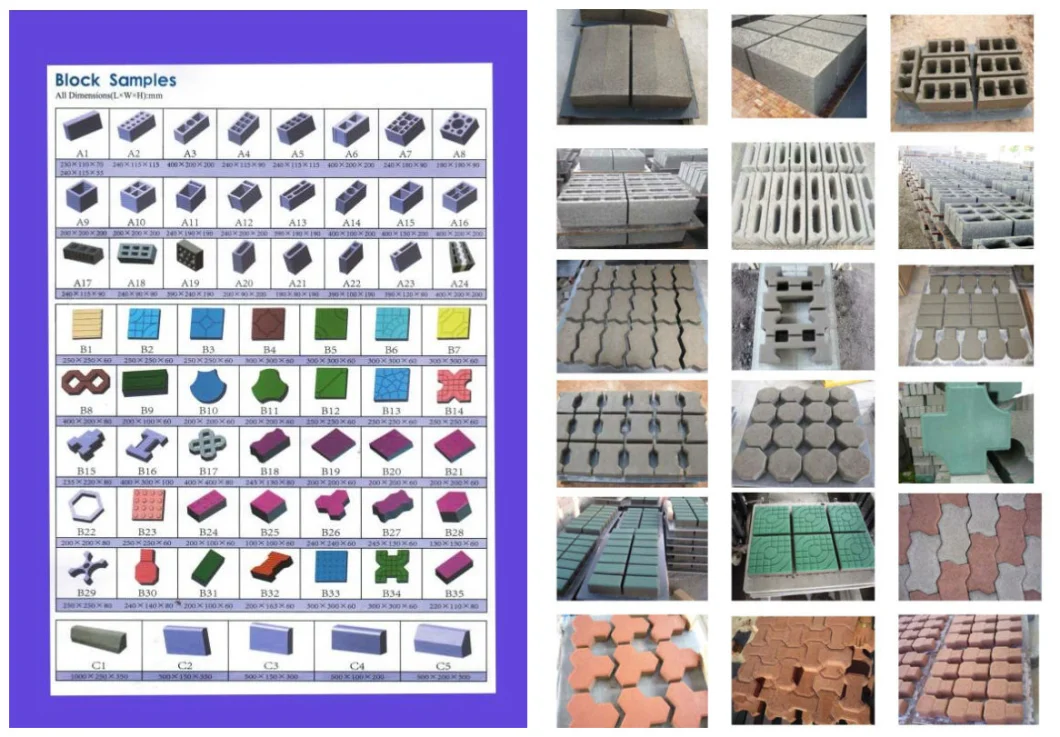 Simple block production line flow diagram
Our Services
Perfect pre-sale service: We offer reasonable quotation and professional product knowledge to consulting services.We will design reasonable product configuration and the project feasibility plan for you according to your requirements.
Sales service: Arrange production in time and notify the customer production schedule, if the
customer request, we can provide professional security of transportation and insurance, timely delivery.
After-sale service: Arrange the engineers to go abroad to installation, commissioning equipment,
follow-up service, help customers to solve the problem.
Company Information
We have done in building materials machinery industry for more than 10 years, has rich experience.
We have learnt the importance of product quality, and have been the product quality in the first place
in the production, we attach importance to the company's long-term development.
We can provide a variety of product types, such as QT5-15, 4-15, 6-15B, 8-15,10-15, 12-15,12-15D.8-15C setting machine, continuous mixer, Concrete Machine, edge runner mill and autoclaved kettle, etc.
According to the customer's specific situation we design a reasonable plan for you, consider for
customer benefits, help you get the max profit. We have many partners, we welcome more customers to establish cooperation relationship with us and realize mutual benefit and win-win results.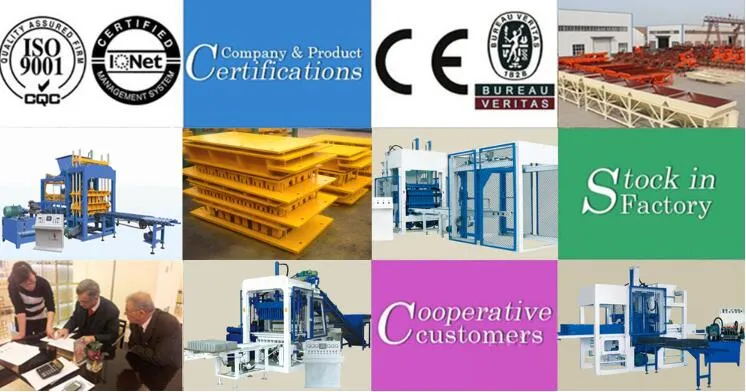 About the block machine ,we can make the mould drawing as your requirement.and make the material proportion ,installation , commissioning, trainging the workder , and provide the good after-sales service always.
If you are interested in ,pls feel free to contact me at (+86-18866960917) we will give you best price and service